Start your application now!
Download the student enrollment forms and help your children start the journey of an exciting, valuable, and flourishing Christian education.
November
December
January
At South Texas Christian Academy, we prioritize providing a well-rounded accredited curriculum that is faith-based with our values and beliefs.
We provide the advantage of learning in a diverse and nurturing community where the teaching process is tailored to each student.
Students at our school develop a rich spiritual identity and move on to become self-confident and driven adults with an eternal thirst for knowledge and understanding of the world they inhabit. We understand the importance of educating not just the mind but also the soul of each student.
Discover Our School
We're a team of passionate educators, dedicated to inspiring and supporting every student. Each team member of our faculty and staff helps to promote academic excellence alongside faith based social values, in a friendly and inclusive environment.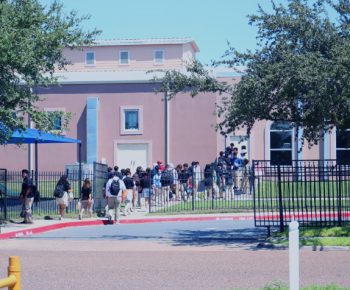 STCA Curriculum Standards:
South Texas Christian Academy Elementary and Secondary Curriculum Standards 2023-2024 school year.
FIND YOUR FOOTHOLD in Adventist Christian education, with its holistic, balanced emphasis on developing mind, body, and spirit, and the advantages this offers you today—and in the future.
"True education aims to restore human beings into the image of God as revealed by the life of Jesus Christ. Only through the guidance of the Holy Spirit can this be accomplished. An education of this kind imparts far more than academic knowledge. It fosters a balanced development of the whole person—spiritual, physical, intellectual, and social-emotional—a process that spans a lifetime. Homes, schools, and churches cooperate with divine agencies to prepare learners to be good citizens in this world and for eternity."
Education by Ellen G. White